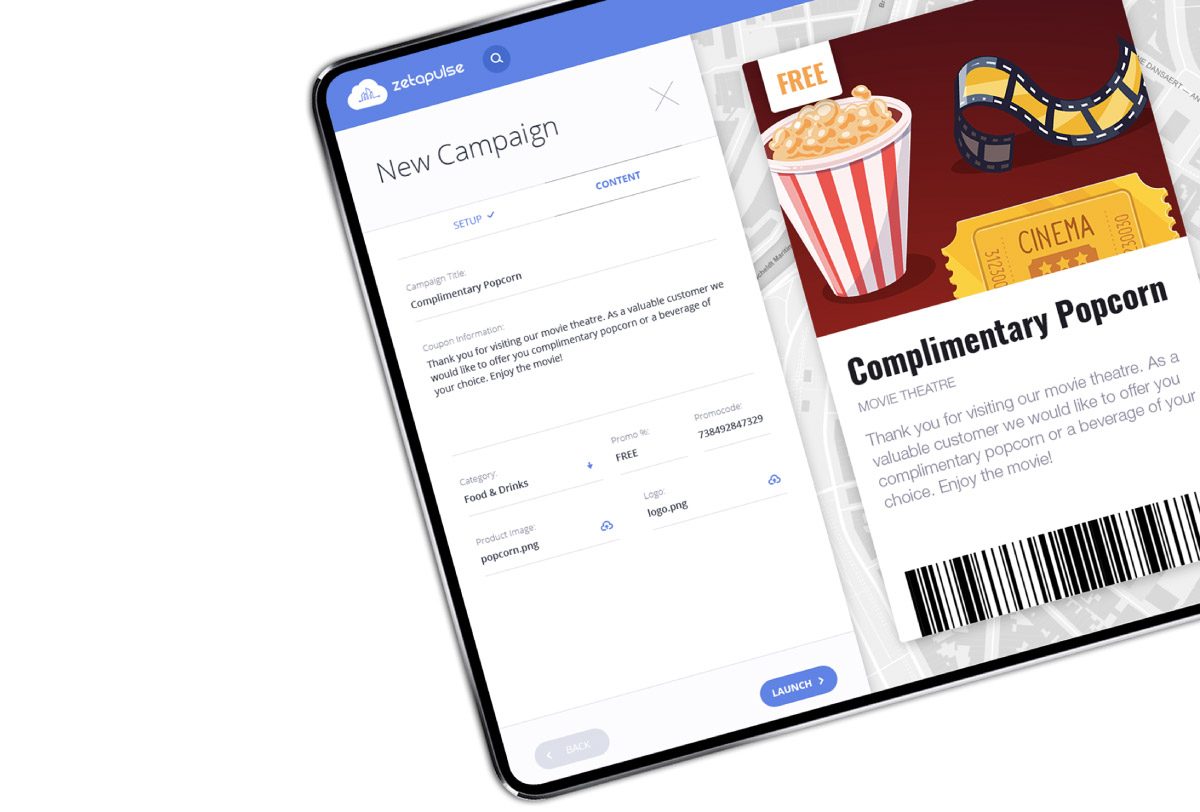 Zetapulse improves the geo-referenced advertising by using a ML algorithm to show ads only to the people that match the brands target and avoiding those annoying multiple notifications.
It works over NodeJS and PostgreSQL connecting with the Zetapulse Framework which could be installed on any iOS and Android App of an enterprise customer.
The enterprise customer can choose from creating Ads Campaigns or Measurements Campaigns. The first one shows Ads when users enters on the campaigns Geo Regions and the second one just tracks the time that users expends on Geo Regions.
Both modules are very useful for brands to better understand their users and target communications to a very specific user when they are close the the their retail stores.